Atlas Super Gigas
A traction solution for freight transportation up to 5000kg, fully exploiting the shaft space
Atlas Super Gigas for Industrial Buildings
Atlas Super Gigas is the ideal solution for freight transportation of rated loads between 2500–5000kg. A practical option for industrial uses, it is equipped with KLEEMANN's premium quality gearless motor and state-of-the-art inverter, guaranteeing reliable performance, excellent ride quality and low energy consumption.

Atlas Super Gigas is designed to fully exploit the shaft space and facilitate installation and maintenance. Featuring tailored cargo lift struts, it offers a robust and reliable lift solution for all your industrial needs.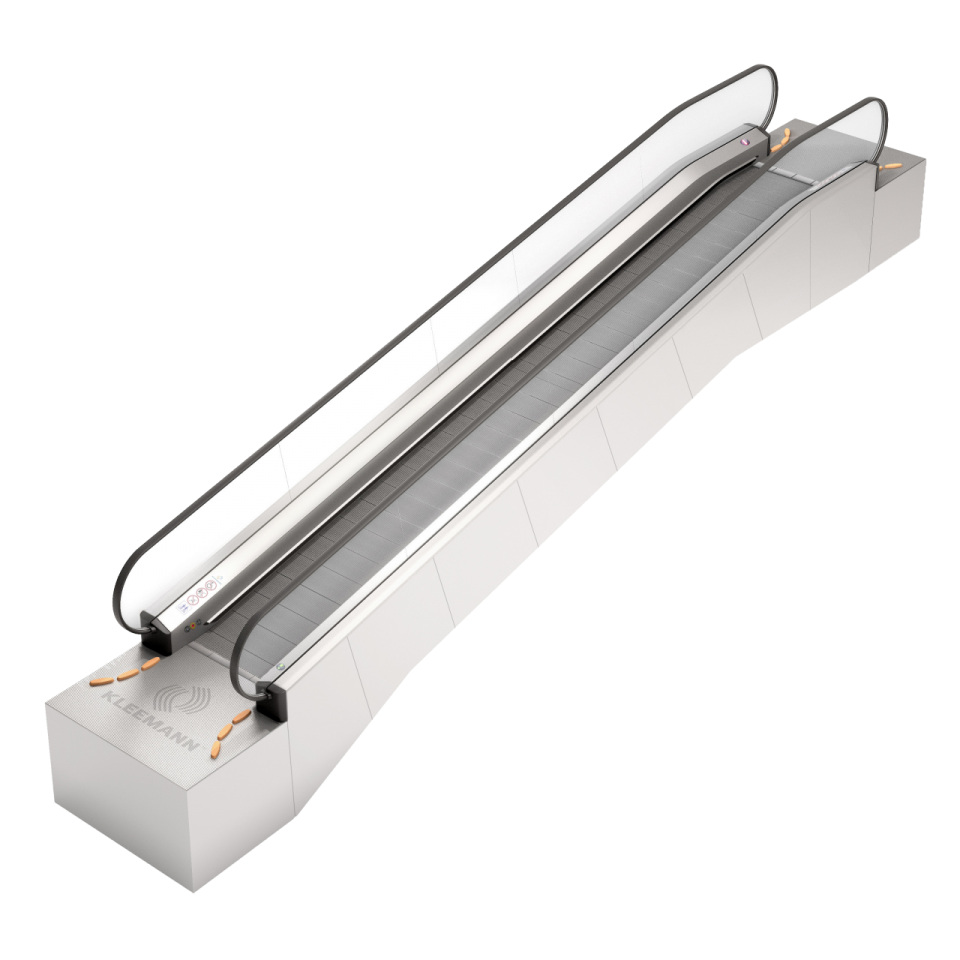 ---
Advantages
Οutstanding ride quality
Premium quality and exceptional ride comfort are delivered by both a gearless motor and a state-of-the-art inverter.
Spatial efficiency
Optimum space efficiency by offering the option of a larger car installation in a standard shaft for rated loads up to 5000kg.
Safe door closing
Atlas Super Gigas is equipped with light curtains to provide additional safety and protection to the passenger when the car doors are closing.
Extra safety features
Safety and durability in public buildings are enhanced with the special features for vandal resistant lifts (EN81-71), firefighting lifts (EN81-72) and earthquake resistant lifts (EN 81-77 or ASME A17.1).
---
Specifications
| | |
| --- | --- |
| Model | Atlas Super Gigas |
| Rated Load (Kg) | 2500-5000 |
| Suspension | 4:1 |
| Machine Room | MRL |
| Max Travel (m) | 45 |
| Max Number of Stops | 16 |
| Max Speed (m/s) | 1,0 |
| Min Pit Depth (mm) | 1400 |
| Min Headroom (mm) | 3900 |
| Complies with | Lifts Directive 2014/33/EU |